Hard and Soft Approaches of Strategic Organisational Change Management
Keywords:
Changes, strategic change management, soft and hard approach, short cases, change initiatives.
Abstract
The nature of strategic organisational change management is different now from what it was in the past. As we could say either level of corporate strategy or itself the management presents changing character either level of corporate strategy or daily operation and both theoretically and in the practice. The conference paper wants to analyse the data of many change initiatives delivered by students' (mainly MBA students of Pécs University during the past decade) well-structured short cases and case studies. These documents have been based on different change management concepts. Some of them were traditional wellknown old concepts, while some of them were new developments of change management. The hypothesis of this paper is: however, there are many different concepts, theories, approaches to change (particularly strategic management nevertheless the success or failure of these initiatives independent of concept used. In other word, there is no one best way of strategic management changes. The author is arguing that the changing profile of organisational change can describe at least by two main approaches. The hard and the soft approach are two general options for managing strategic change in the organisations. The ways of value creation, efficiency improvement can be targeted successfully by both of these approaches that will be introduced in the paper. The relevance of hard- and soft-oriented change management process has been proved with students' short cases, respectively the rich in-the-field experiences of the author. However, the good balance of them is needed. The proper combination of hard and soft concepts and practice for achieving organisational success is wished.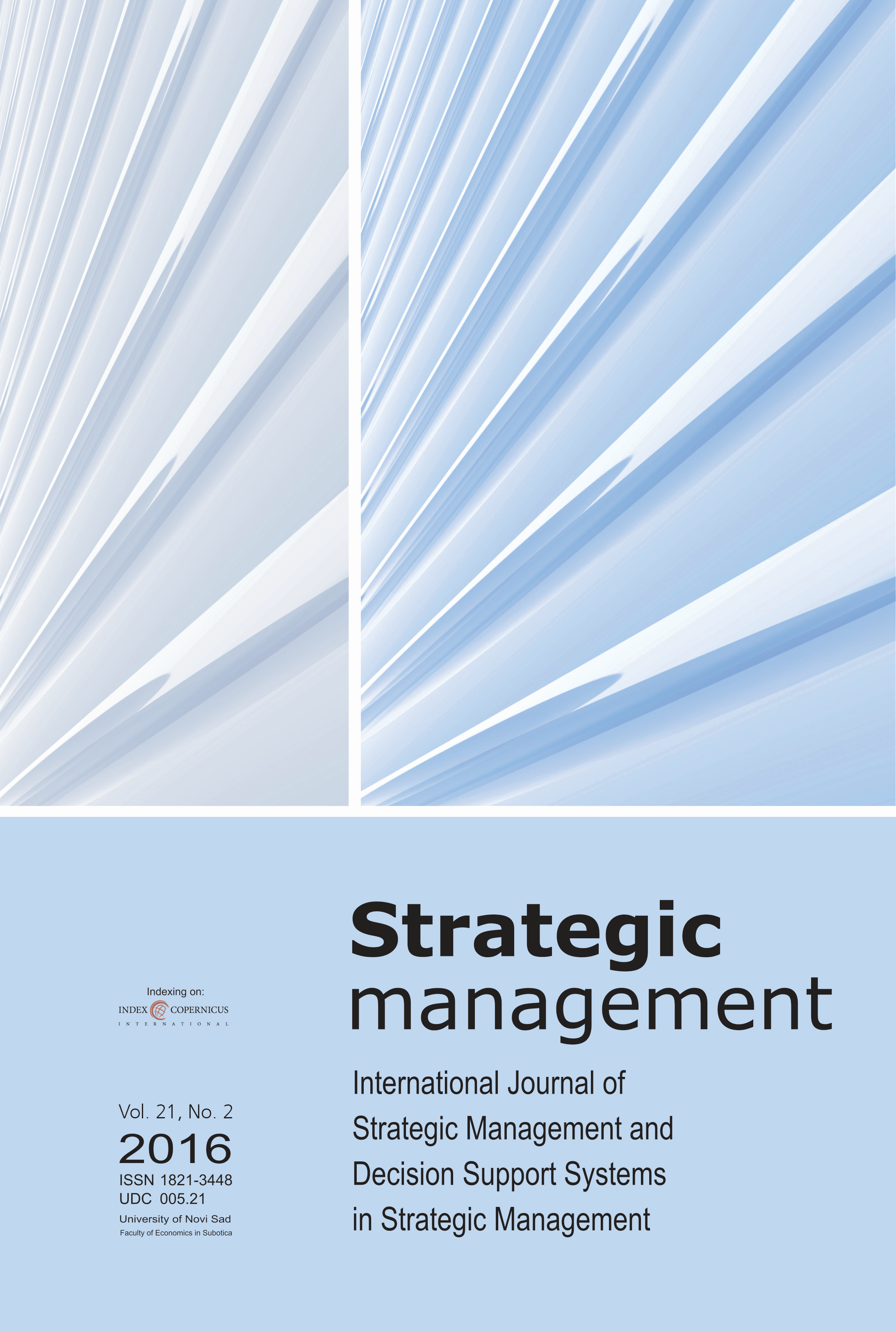 Downloads
License
Copyright (c) 2016 Ferenc Farkas
This work is licensed under a Creative Commons Attribution-NonCommercial 4.0 International License.