Electronic Human Resource Management (e-HRM): А New Concept for Digital Age
Keywords:
E-HRM, information technologies, Cranet, Serbia.
Abstract
The digital age causes significant changes in the business environment. As one of the most important components of the modern business environment, technological environment and information technology (IT) influenced the development of many areas of business. The most notable changes are happening in the production of hardware and software, and industrial production, but also in the management where decision support systems have long been in use. Within the management, IT receives a special role in human resources management. Electronic Human Resource Management (e-HRM) is a concept which involves the use of Web-based technologies for providing the services regarding the human resource management in the organization, and to which access have a wider range of organization`s stakeholders - starting from the HRM department, via managers to employees. The aim of this paper is to highlight the importance of the concept of e-HRM, its most important features, advantages, potential drawbacks, as well as to show the level of usage of e-HRM in Serbia. The methodology of the paper includes theoretical analysis of the available literature and data on e-HRM and empirical analysis of data on the use of e-HRM in organizations in Serbia. The analysis was conducted on the database of Cranet research in 2015/2016 by using the SPSS software. The authors point out that e-HRM is a kind of innovation that promotes, develops and facilitates the practice of HRM, both for the department of human resourcesand for managers and employees.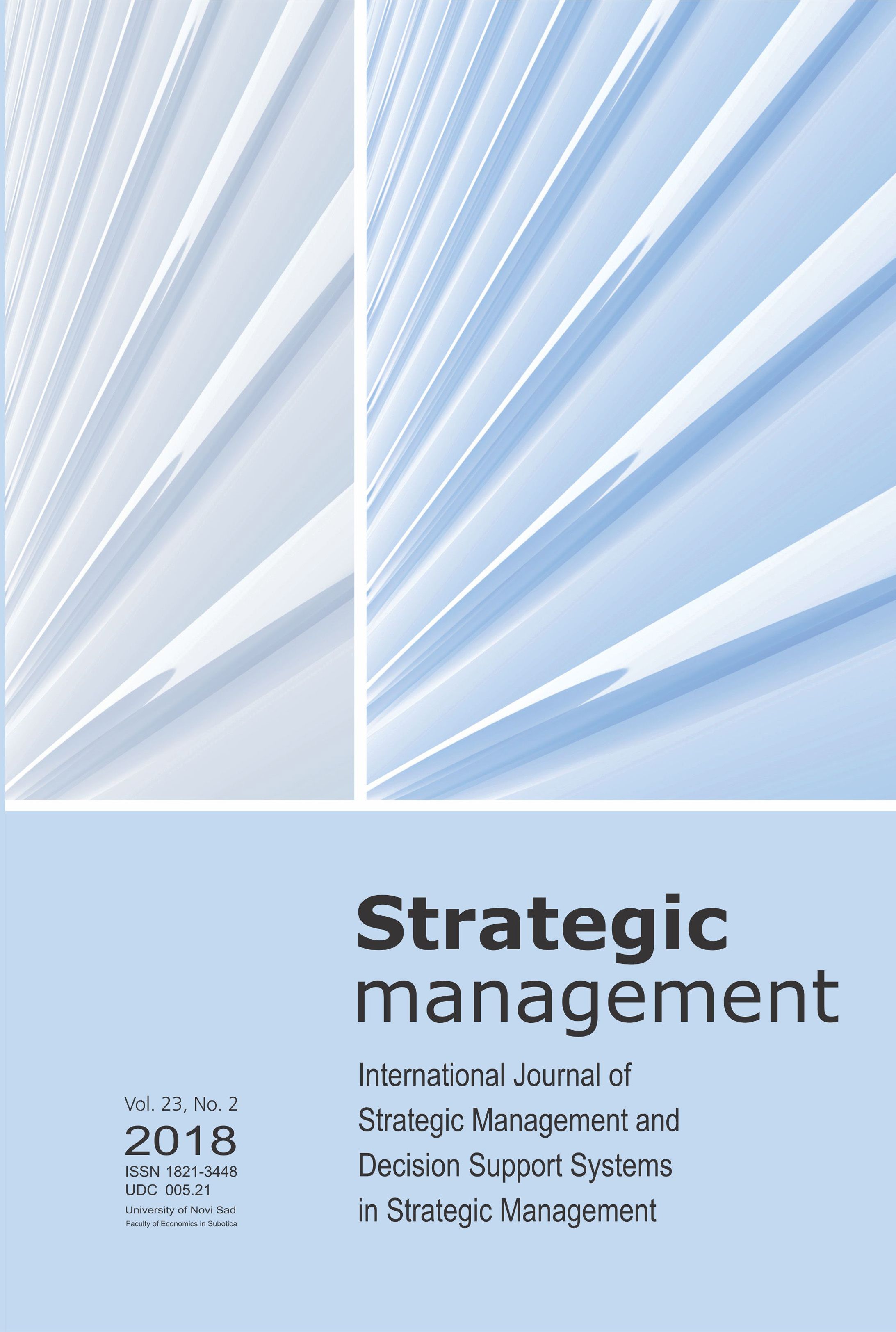 Downloads
License
Copyright (c) 2018 Nemanja Berber, Bilјana Đorđević, Sandra Milanović
This work is licensed under a Creative Commons Attribution-NonCommercial 4.0 International License.