Strategic Approaches to Creating and Developing the Concept of Business Integrity
Keywords:
Business integrity and sustainability, transparency, employee engagement (EE), competitive advantage (CA).
Abstract
The continuous determination of the developing business systems to maintain a long-term relationship with its key internal, as well as external stake-holders, predominantly lies in the capacity of their managers, as leaders, to perceive, conceptualize and further prosper in harmonizing the external constraints to the internally achieved behavioural qualitative degree, particularly in strategic re-positioning and re-orientation of the business system. In creating so, the fundamental importance lies in creating and developing the concept of business integrity, especially in establishing the strategic model of performing of the business ethics management program that is focused at increasing the potential for a strategic shift from incidental strategic integrity positions or individuals to enacting the structural approach to the business integrity. Profound increase of the expectations from the managerial actions, in quantitative and qualitative dimension, would not be effectively and efficiently performed without a proper determination of the sources for a sustainable competitive advantage, especially their categorization on the process and behavioural ones. While building – up the strategic transparency of the business, it is of an utmost importance to link the Business integrity with sufficiently sustained vision and values, organizational structure, management processes, as well to the concept for developing the human resources, owing to the influence that this concept possesses for increasing the public awareness, loyalty, as well as the models of responsibility and accountability. Business integrity creates strategically recognizable and above all socially responsible business system.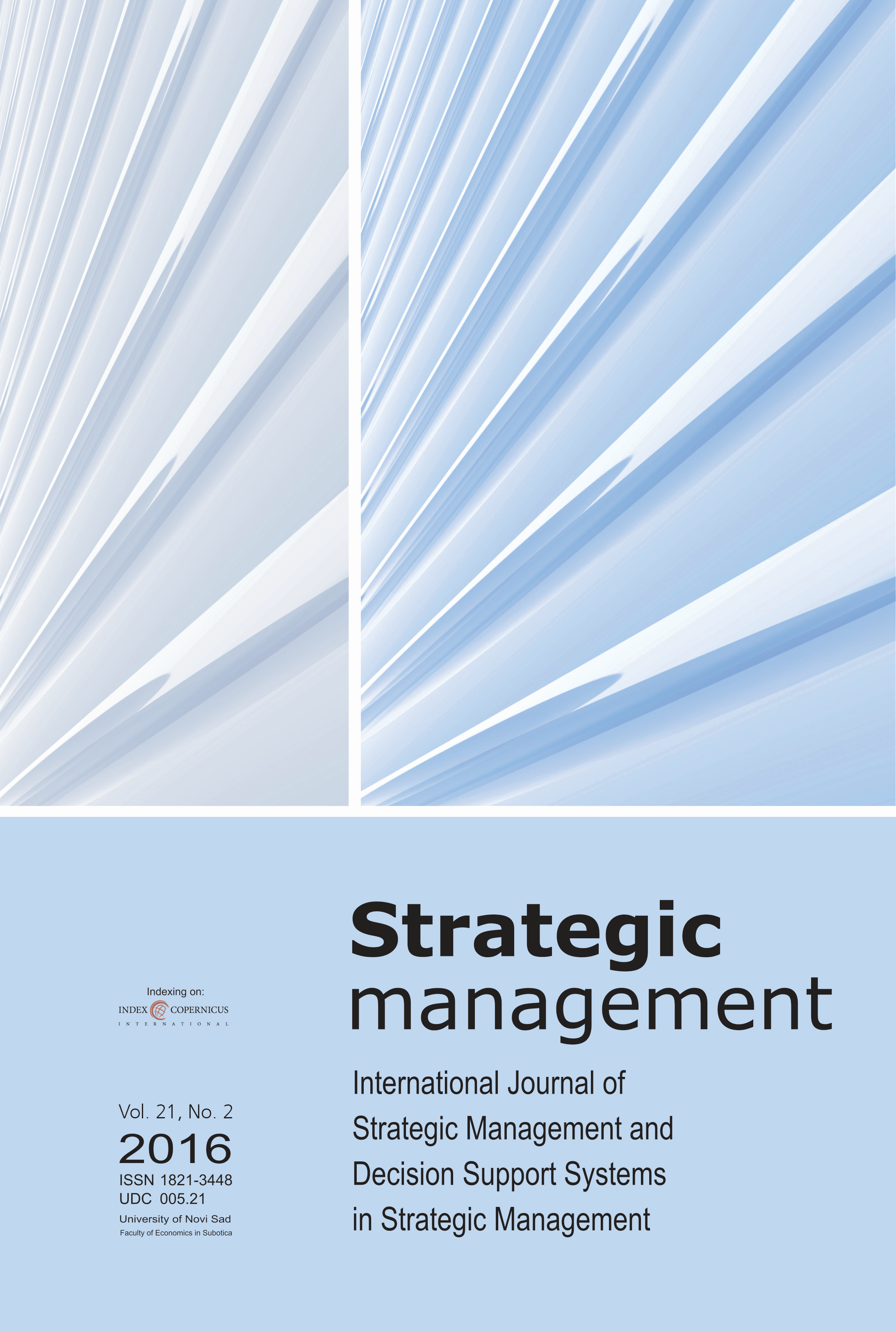 Downloads
License
Copyright (c) 2016 Ljubomir Drakulevski, Leonid Nakov
This work is licensed under a Creative Commons Attribution-NonCommercial 4.0 International License.