Research into unplanned purchases on the Serbian market
Keywords:
consumers, unplanned purchases, motives, shopping situations, the Republic of Serbia
Abstract
Purchases of products and services are mainly the result of planned actions of consumers based on identified needs and desires. However, impulsive purchases that consumers have not planned before entering the store are quite common, as well. Such purchases are stimulated by the consumer's sudden needs, current mood, recommendations of the seller and/or other consumers, as well as in-store incentives such as: the atmosphere in the sales facility, discounted prices, gifts. Also, numerous innovations make impulse buying easier for consumers, like: flexible working hours of shops, affordable supply of products/services, online sales, offer of so-called "instant" loans, the existence of ATMs. Unplanned purchases are not exclusively a consequence of the impulsive reaction of consumers. In addition to pure impulsiveness, there are other types of unplanned purchases, such as: suggestion effect, planned impulsivity, reminder impulse buying effect, and planned purchase of a certain type, but not brand of product.
The aim of this paper is to point out the importance and basic characteristics of unplanned purchases, as well as the factors that influence consumer behavior while making such purchases. Realized empirical research enabled the identification of the most important motives of unplanned purchases made by consumers in the Republic of Serbia, their frequency in buying different product categories, the connection of different shopping situations with unplanned purchases, as well as the determination of differences between certain demographic and economic groups of consumers in making such purchases. The research results and their analysis enabled the formulation of guidelines for the development of marketing strategies of companies from the Republic of Serbia as a model of response to this type of consumer behavior.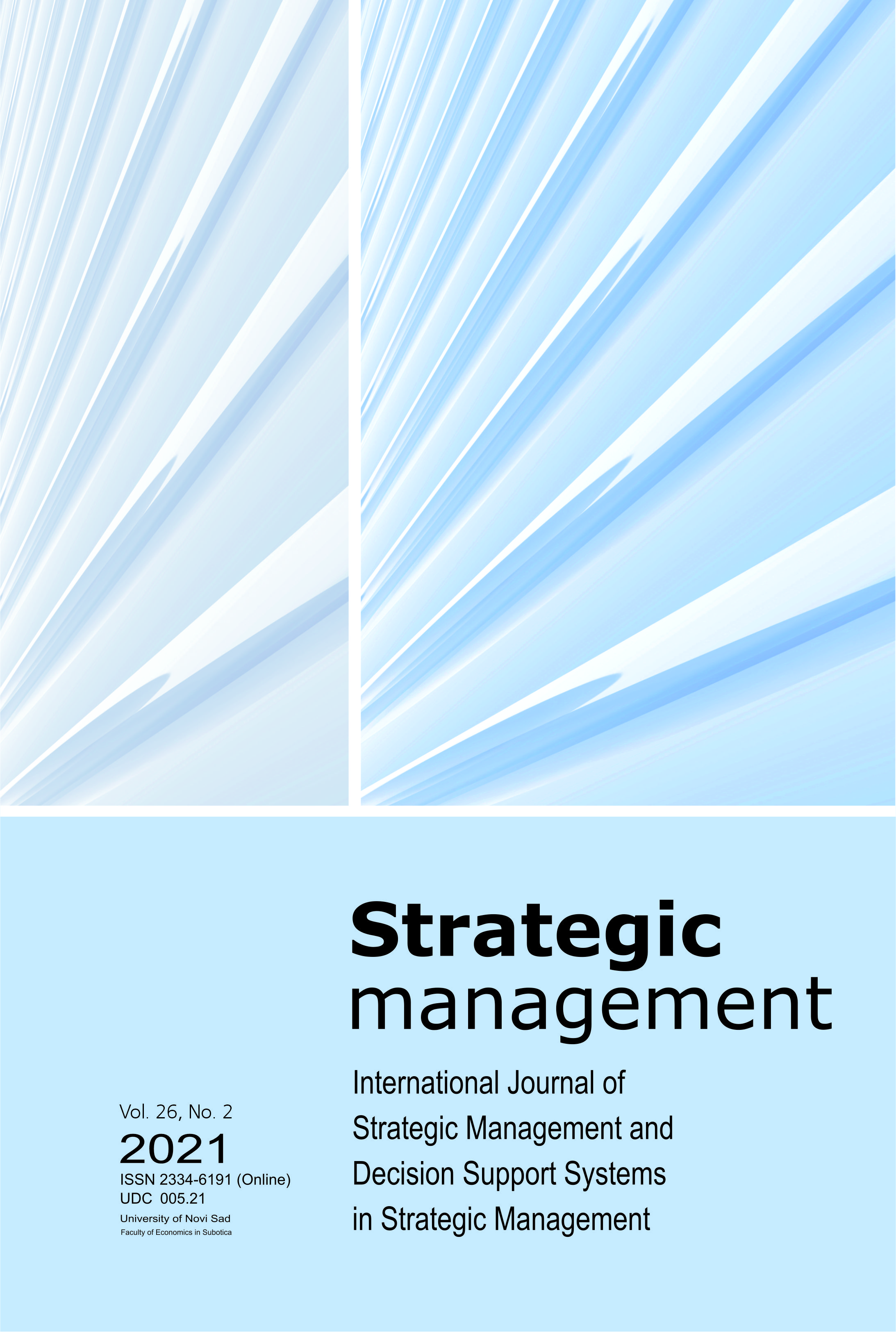 Downloads
License
Copyright (c) 2021 Suzana Đukić
This work is licensed under a Creative Commons Attribution-NonCommercial 4.0 International License.