The Role of the Internet and Social Networks in Recruitment and Selection Process
Keywords:
Recruitment, selection, internet, social networks, Serbia
Abstract
Contemporary challenges and intense changes in the age of digitalisation significantly influence the design of business activities of all entities. Development of the Internet and social networks opens new opportunities the in implementation of human resource management. Internet's usage greatly changed the recruitment and selection of candidates. Internet recruitment has significant advantages compared to traditional recruitment, both in terms of companies and in terms of candidates. Usage of social networks, such as LinkedIn, Facebook & Tweeter, in implementing recruitment is becoming increasingly popular. The aim of this paper is to determine the role of the Internet and social networks in the implementation of recruitment and selection activities in companies in Serbia. Based on the review of available literature and presentation of the ruling attitudes, the authors have attempted to determine the importance of the Internet and social networks in the implementation of human resources activities in companies. Statistical techniques of descriptive statistics applied to the data of 160 companies that participated in the CRANET researches in 2014/2015 from the territory of Serbia have been used in the paper.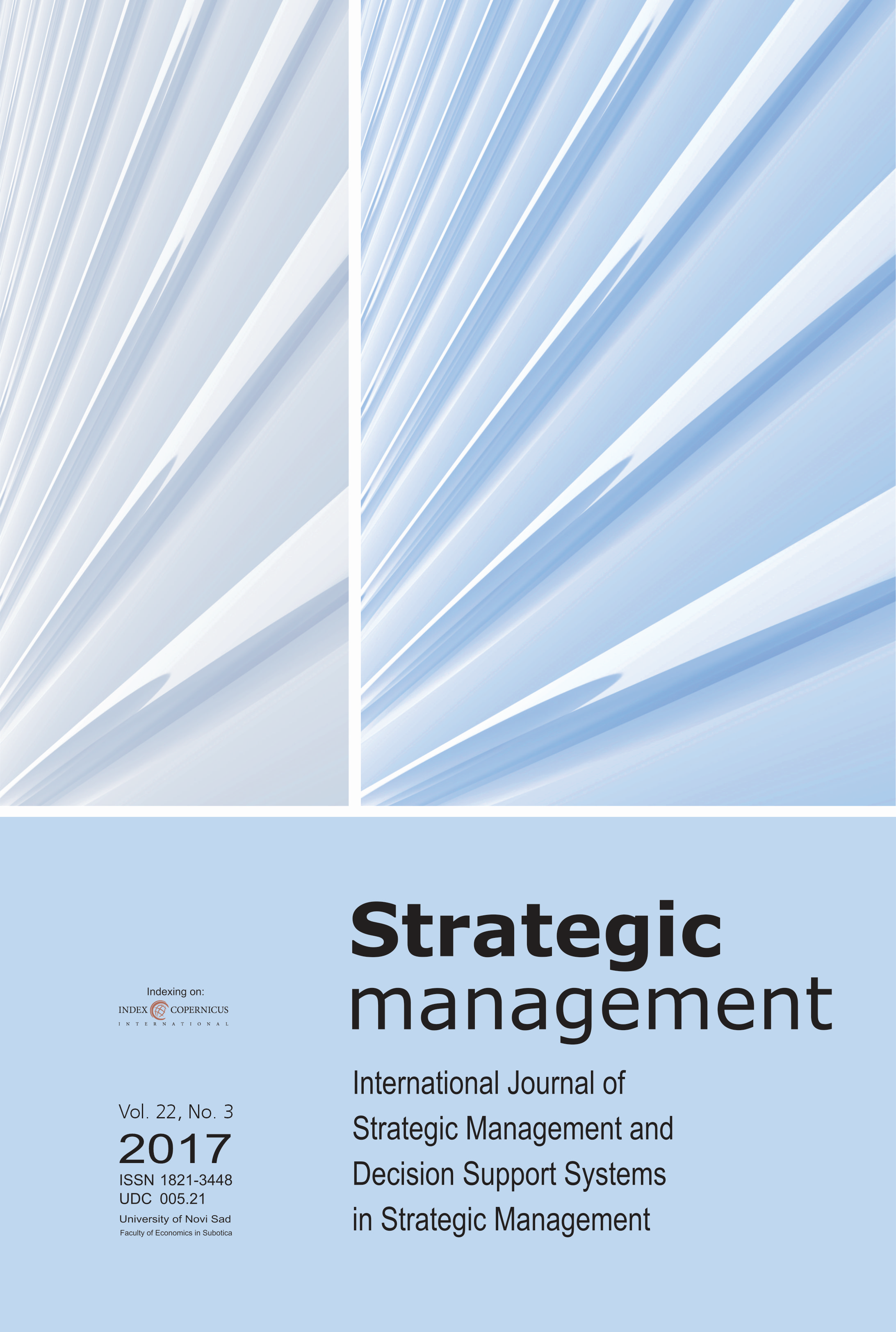 Downloads
License
Copyright (c) 2017 Agneš Slavić, Radmila Bjekić, Nemanja Berber
This work is licensed under a Creative Commons Attribution-NonCommercial 4.0 International License.