The Technological Availability: Incentive for Opportunity Entrepreneurship
Keywords:
Entrepreneurship, technology, entrepreneurial condition, opportunity entrepreneurship
Abstract
The availability of technology and the improvement of its existing changing business conditions by some market players generate new business opportunities, and represent a major business constraint for some. Thus, technological change at the same time and represent opportunities and threats. In the center of these developments is an individual who called an entrepreneur. On the behavior peculiar to itself (enterprise) realizes "a new combination of means for the production of" (innovation, J. Schumpeter) which leads to the aforementioned phenomenon. The power and potential of technological change lies not only in individuals who act independently on the market stage, but also for those who are called "dependent" (absurd, because these individuals are solely dependent on their own creations, while everyone else in the organization or even organization dependent on the compared to them) within the existing organization. The focus of this work are individual entrepreneurs in the truest sense of the word (entrepreneur is not a profession but his behavior is not a permanent condition, J. Schumpeter), and their behavior is not identified with the "management" function, as defined by Marshall, if entrepreneurial venture thanks entrepreneurial management does not ensure survival. Being a true entrepreneurial success depends on the individual's cognitive ability to see things in a way that would later prove to be true, even if you currently cannot be proven. This approach generates the basic aim, which seeks to uphold the fact that the availability of technology allows individuals to be confirmed as entrepreneurs (based on options). This type of entrepreneurial behavior, as opposed to individuals that drive entrepreneurial venture out of necessity, has resulted in high levels of innovation and business internationalization. The nature of the available data, and set performance targets necessitate application of multiple regression in order to check the proposed research assumptions.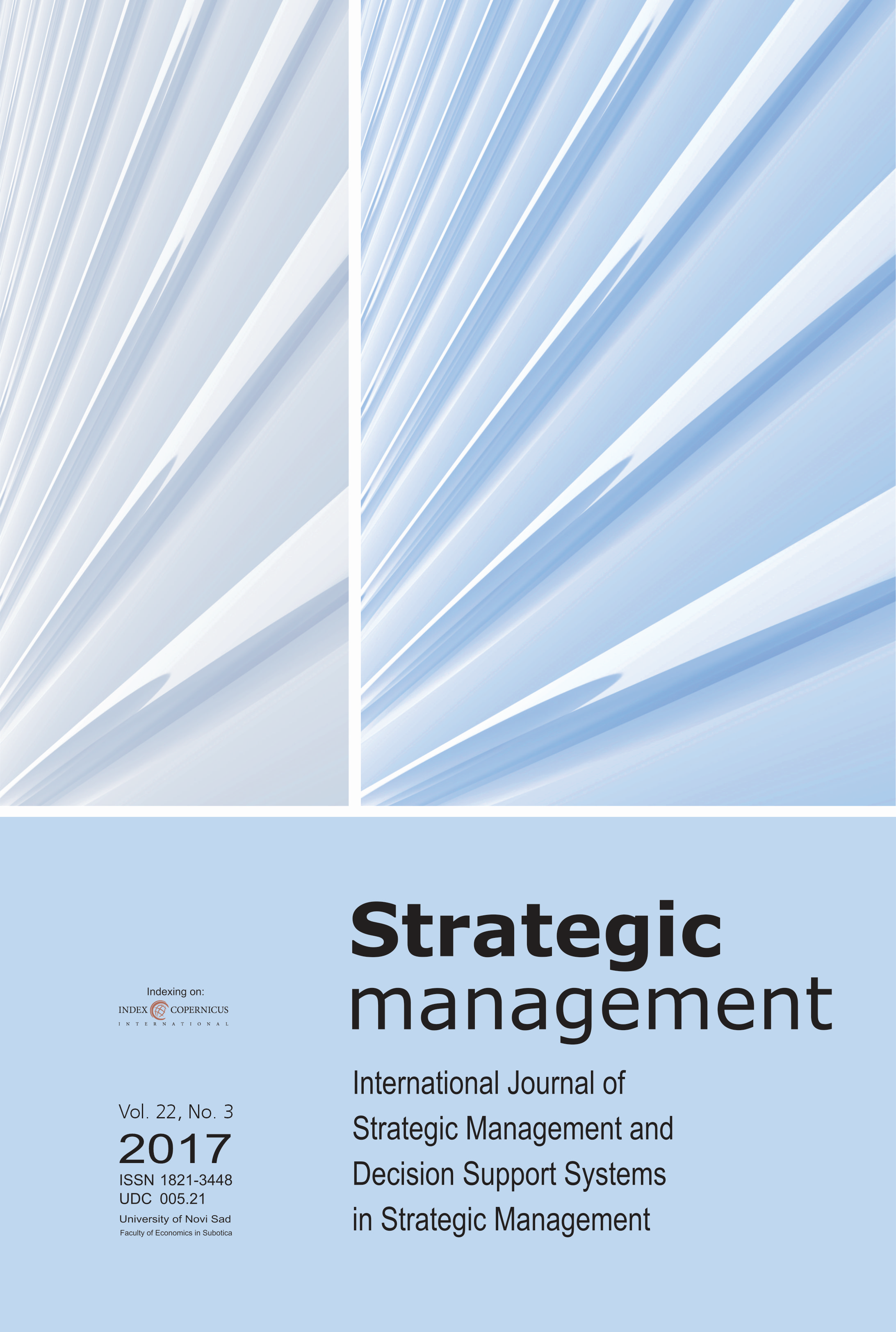 Downloads
License
Copyright (c) 2017 Božidar Leković, Slobodan Marić
This work is licensed under a Creative Commons Attribution-NonCommercial 4.0 International License.