Digital Organizational Strategy – Ticket for Competitiveness on the International Market
Keywords:
Croatia, European Union, digital purchase, digital sale, organizational competitiveness
Abstract
For organizational competitiveness, it is much more important to recognize opportunities than to avoid threats.
Strategic management should turn each environmental opportunity into organizational strength, so digital sale
and purchase have already become worldwide established practice. In the European Union, only a quarter
organizations' total sales usually come from online sale, and the situation with online purchase is even worse.
The main goal of this paper is to determine the causes of reluctance to implement digital sale and purchase so
the research was conducted based on the European Commission database (Flash Eurobarometer Report
413) and Eurostat database. Online sale and online purchase of EU organizations have been studied based
on the available data. Therefore, obstacles to digital sale and purchase, proportion of sale and purchase made
nationally and cross-border, value of e-commerce sales, integration of internal processes, security policy and
individuals' level of computer, digital and e-skills are observed. Results show that EU organizations do not
implement digital sale because delivery costs are too high and guarantees as well as returns are too expensive, and even if they sell online, they are selling only in their own respective countries, mostly using their own
websites or applications. Reasons against digital purchase are similar: high delivery costs. In this paper, special attention is directed to Croatian organizations that are not enough digitally oriented. Croatian organizations used to buy online from other EU countries, but stopped doing this although they are currently considering buying products or services online from other EU countries. Also, they are willing to sell online to other EU
countries and what is interesting comparing with other EU countries, one in ten organizations in Croatia is
selling to Japan and China. A major problem is that a significant percentage of Croatian organizations have
tried to sell online to other EU countries but have given up. They are not concerned about data not being well
protected or about product labelling having to be adapted, which raises questions about true reasons for giving up from online sale to EU countries. Data indicate a really small number of organizations with precise digital business strategy, not only in Croatia but in the whole European Union. Focus on digitalization could reduce logistics costs and enhance export. Nevertheless, digital orientation undoubtedly must become priority of
strategic management.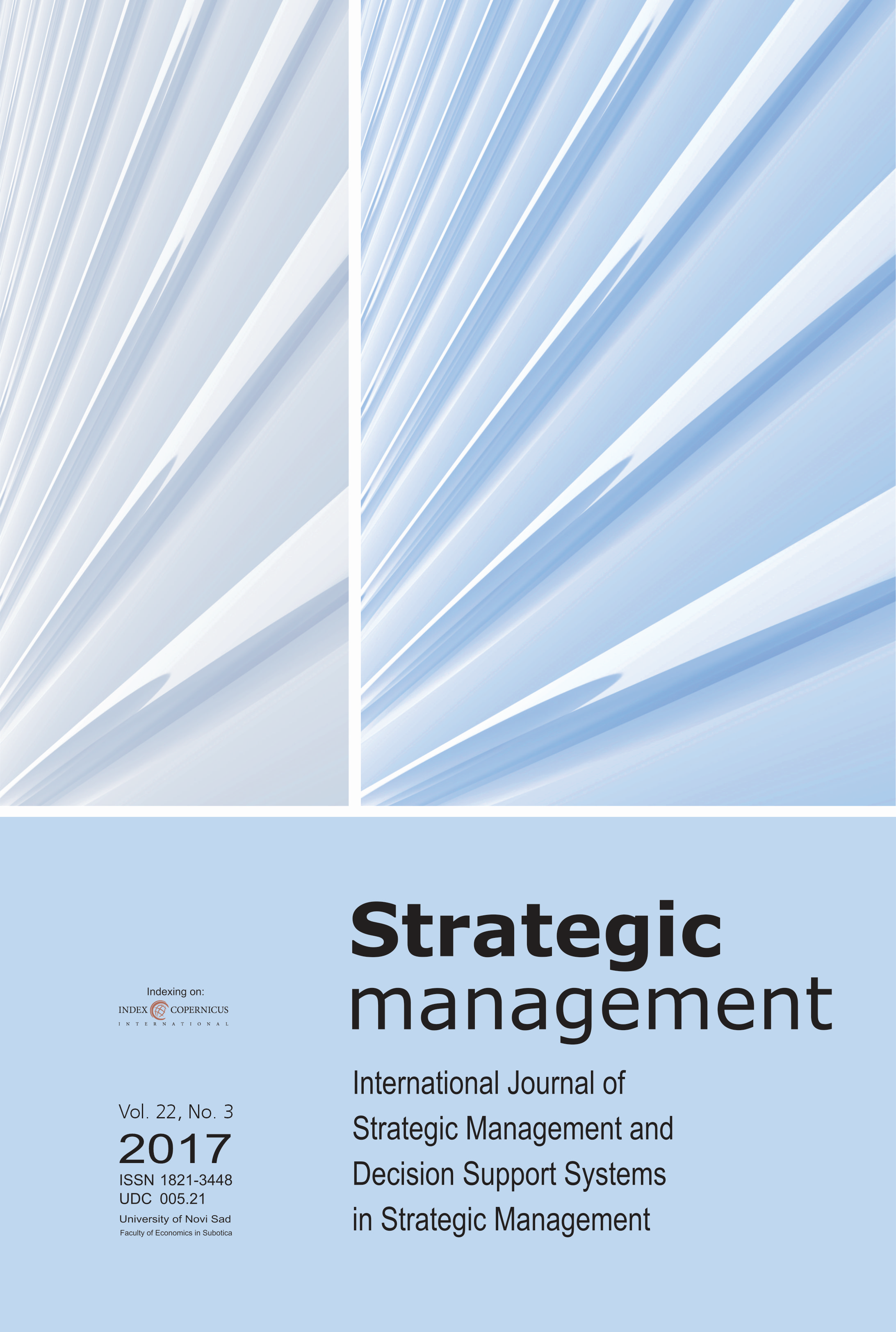 Downloads
License
Copyright (c) 2017 Ivana Fosić, Ana Trusić, Dario Šebalj
This work is licensed under a Creative Commons Attribution-NonCommercial 4.0 International License.