Management of Public Enterprises in Serbia – Cases of EPS, Telekom, and Srbijagas
Keywords:
Public enterprises, analysis, profitability, liquidity, debt, solvency
Abstract
Public enterprises feature as an important field in Serbian economy. The aim of this paper is to point out the relevance of public enterprises and how their business can greatly influence the economic trends of the Republic of Serbia. The paper analyzes the operation of public enterprises Elektroprivreda Srbije, Srbijagas and Telekom in the period from 2011 to 2015. The paper is structured in four segments, with the first one focused on a theoretical and legislative approach to the explanation of the role and importance of public enterprises. Further, there are the key issues of these enterprises and a potential solution through the analysis of Fiscal Council. Finally, an empirical part is presented through the use of indicators of profitability, liquidity, indebtedness and solvency for the time horizon of 2011-2015.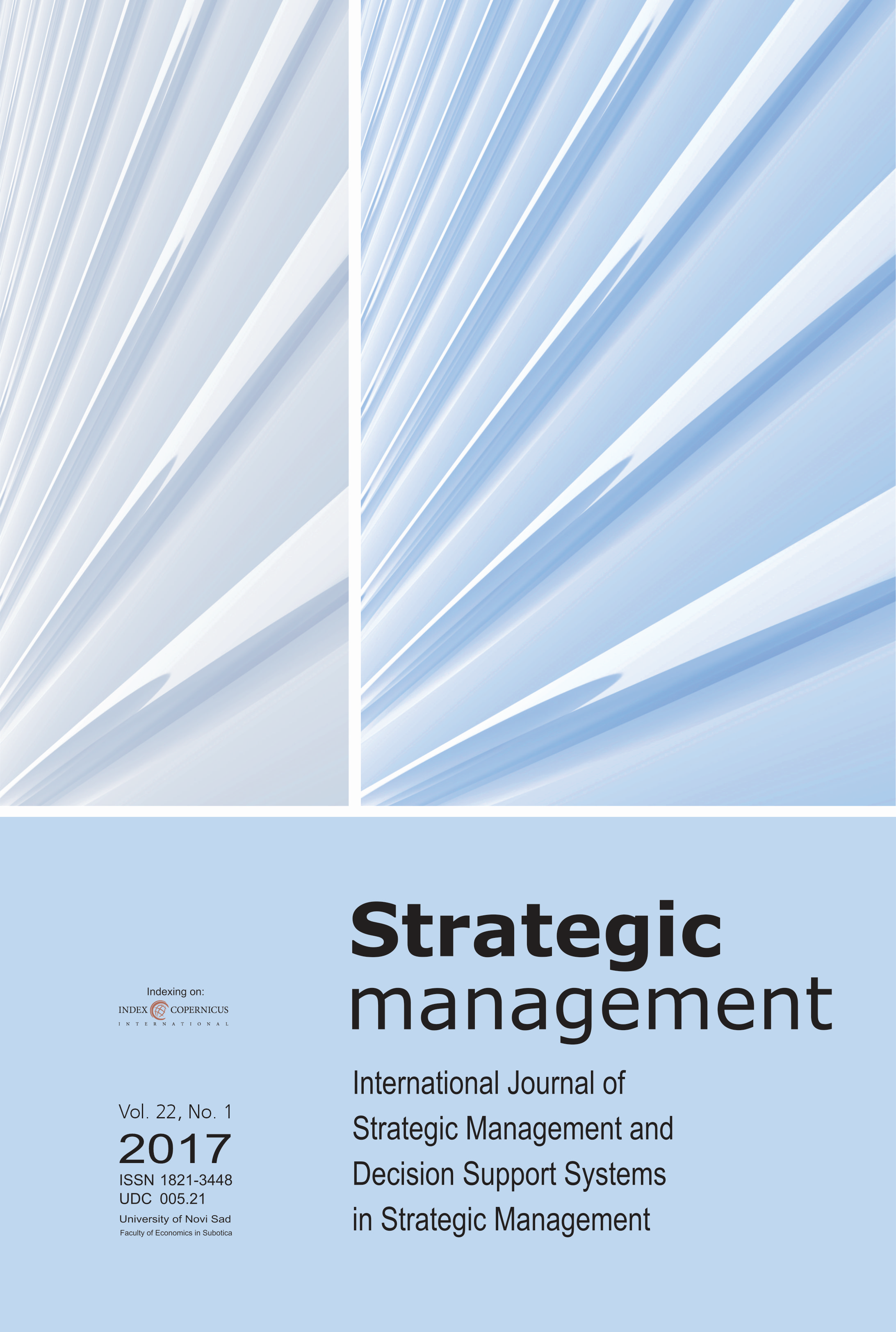 Downloads
License
Copyright (c) 2017 Branimir Kalaš, Vera Mirović, Jelena Andrašić
This work is licensed under a Creative Commons Attribution-NonCommercial 4.0 International License.