SWOT – AHP Model for Prioritization of Strategies for Development of Viticulture in Jablanica District – Serbia
Keywords:
Viticulture, strategy, SWOT, AHP, prioritization
Abstract
The paper presents the results of the SWOT - AHP model for prioritization of strategies for the development of viticulture in Jablanica District. On the basis of SWOT analysis, TOWS matrix was generated in which four possible strategies were defined based on the importance of sub-criteria under each SWOT criteria: SO1, WO1, ST1 and WT1 which enable the growth and development of viticulture in the region. Prioritization of the defined strategies was performed using multi-criteria Analytical Hierarchy Process (AHP) model based on the results of the SWOT analysis. The resulting prioritization WO1 → SO1 → WT1 → ST1 provides continuous performance improvement and growth of viticulture in the Jablanica District in the future.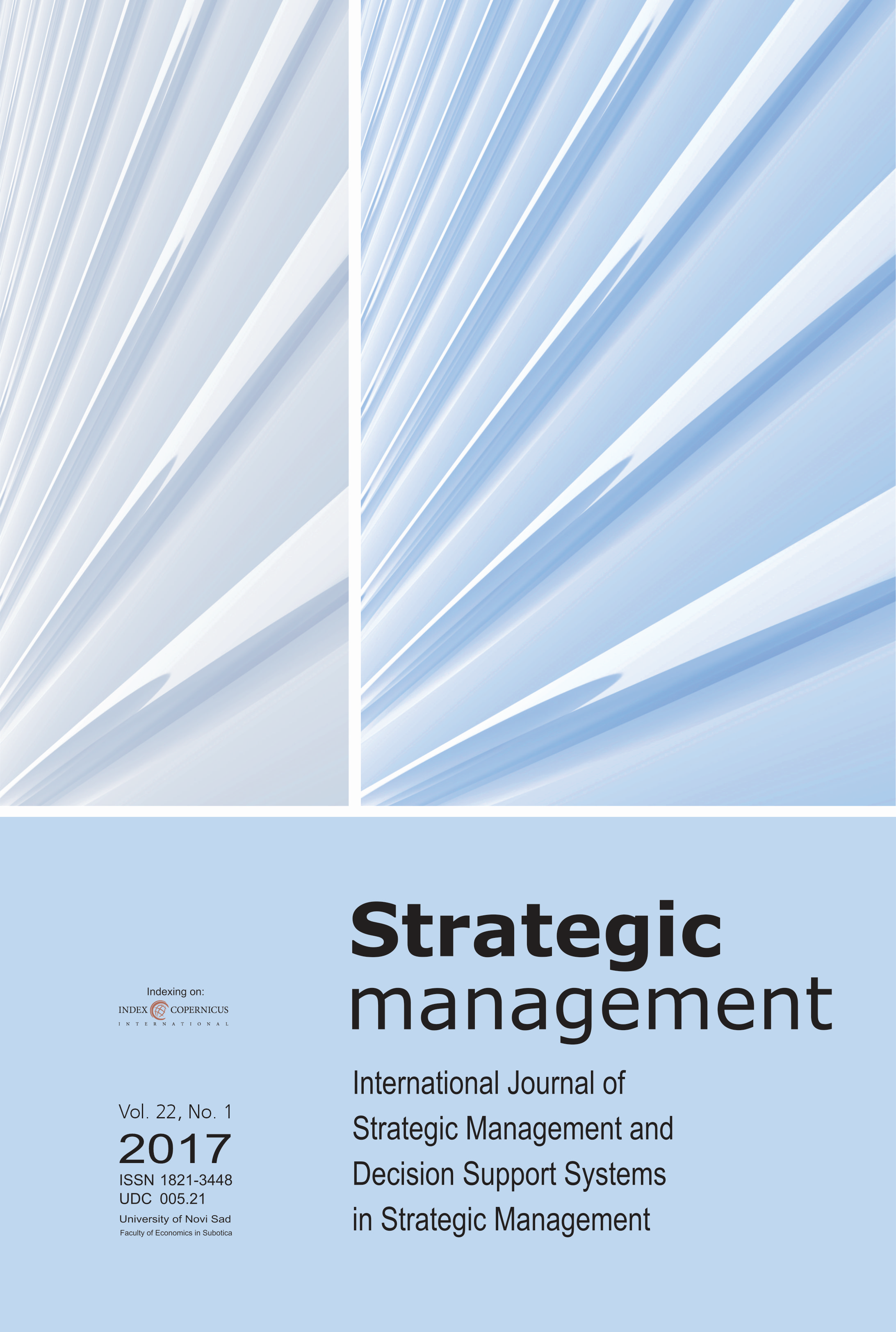 Downloads
License
Copyright (c) 2017 Mirjana Dlbokić, Djordje Nikolić, Predrag Djordjević, Marija Panić, Živan Živković
This work is licensed under a Creative Commons Attribution-NonCommercial 4.0 International License.